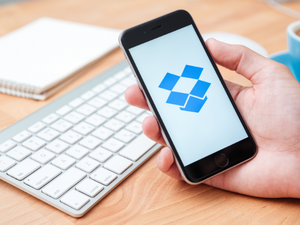 Dropbox has announced its plans to purchase several key assets from Boxcryptor so that it is able to provide end-to-end encryption for its business users. In addition, the partial merger between the two companies will enable Dropbox to better meet its client's needs, including an enhanced level of security for cloud storage.
Boxcryptor, a provider of cloud backup services, utilizes zero-knowledge encryption to protect its customers' data.
Dropbox's acquisition of Boxcryptor assets
In November, Dropbox reported that customer demand for encrypted file storage had grown significantly. As a result, the company is looking to integrate built-in encryption features into its services.
Boxcryptor's features will be directly integrated for business customers who subscribe to Dropbox's paid plans. This feature will encrypt data locally on devices before syncing with Dropbox folders.
It is unclear how much Dropbox has paid for Boxcryptor's assets and what these assets may be since the acquisition details were not made public.
Boxcryptor's Clients
Cloud storage services like SharePoint, OneDrive, and Google Drive are some of the cloud storage services Boxcryptor protects.
Boxcryptor and Dropbox were selective with the language they used in the announcement. Boxcryptor stated that its "new mission" was to integrate its technology into Dropbox.
Dropbox said it was purchasing "several key assets," hinting that this wasn't a full-blown acquisition. Boxcryptor will continue to support its existing customers as long as their contracts remain valid.